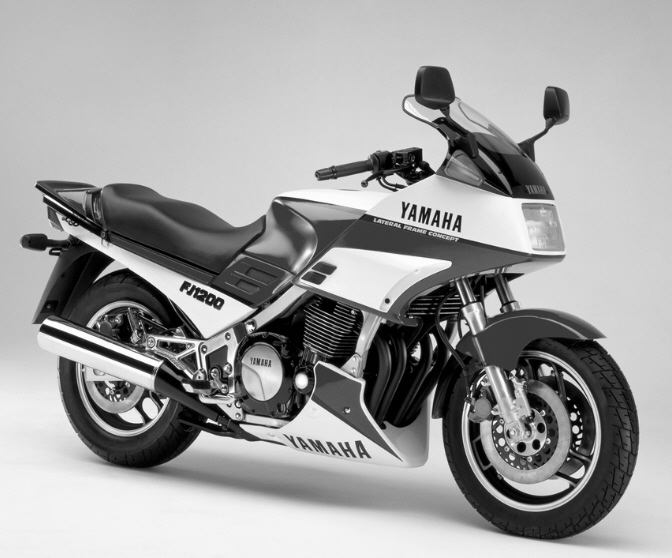 YAMAHA FJ 1200
Installing a Pro-Oiler kit on a YAMAHA FJ 1200 is easy and straightforward.
A Reed Switch and magnet are used to obtain a speedo signal, the magnet supplied fits exactly inside the brake disk allen bolt, without glue or modification.

Of course you can use our GPS module instead, which is a lot easier to install.
---
Click on thumbnail to enlarge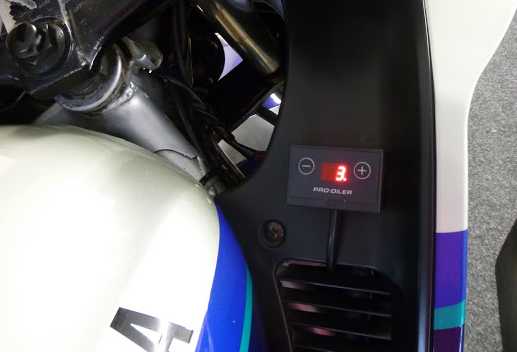 The controller is mounted in this case on the right side (left is recommended)




Pump and Junction box are installed behind a side panel, you can also install these under the seat were there's plenty of space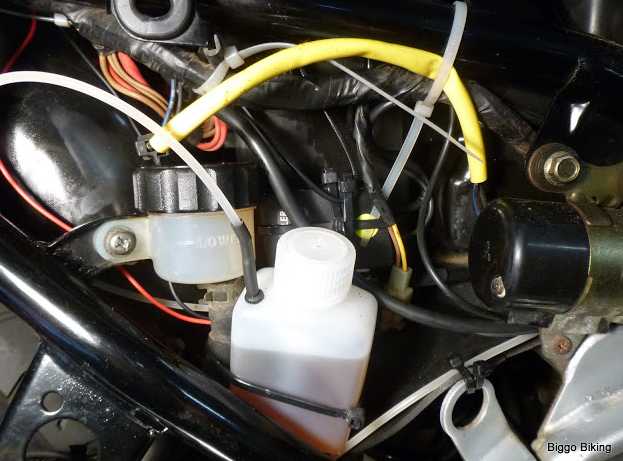 Container is installed behind a side panel
Yes it is harder to top up, but 100 cc lasts for 1000's of miles




Nozzle bracket installed with the supplied self-drilling, self tapping bolts
Glue or pop rivets can also be used

































BMW F 650 GS pro-oiler,pro oiler,oiler,chainoiler,chain-oiler,chain oiler,chain lube,chain spray,chain maintenance,lubrication,chain,chain lube,motorcycle,automatic,kettenoeler,kettenöler,oeler,öler,ketten,kette,kettenschmierung,kettenschmieren,kettenschmiersystem,kettenpflege,motorrad,kettingsmeersysteem,kettingsmeering,smeersysteem,kettingonderhoud,motor,lubrification chaine,chaine